The New Controller for Car Driving Game With 3DHaptics Feedback.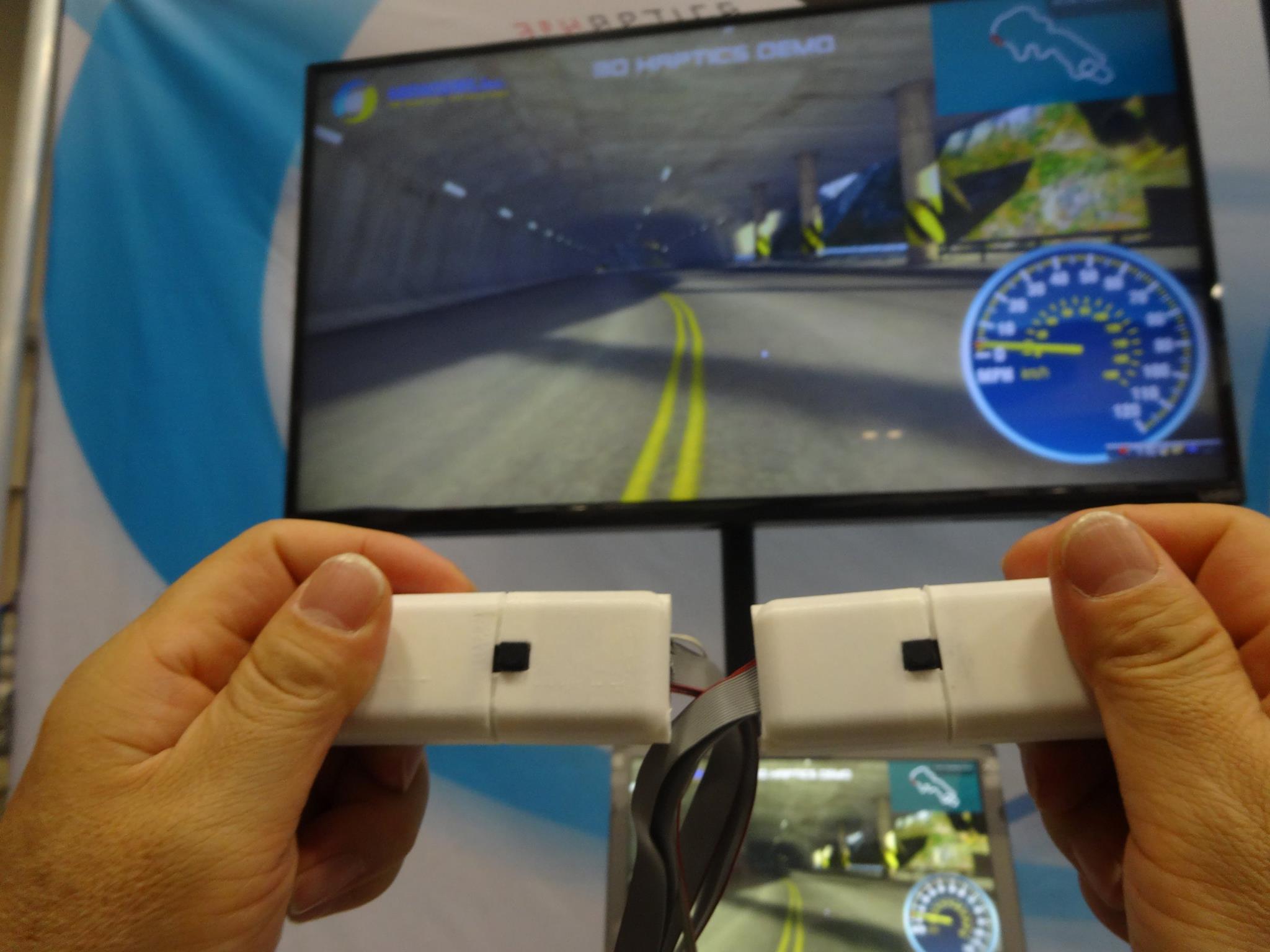 Game Developers Conference2015 (San Francisco, USA) -- Miraisens, Inc, the leading developer of 3DHaptics Technology, announced that the company developed '4D Driving Bar', its groundbreaking hardware solution for enhancing Car Race Game with realistic Car Driving feeling effect.

Even design of 4D Driving Bar is very light and simple but its 3DHaptics feedback is very powerful. Not only controling the car with its built-in 3D sensor,but also user can feel the EngineVibration, Acceleration and Resistance of Steering Wheel.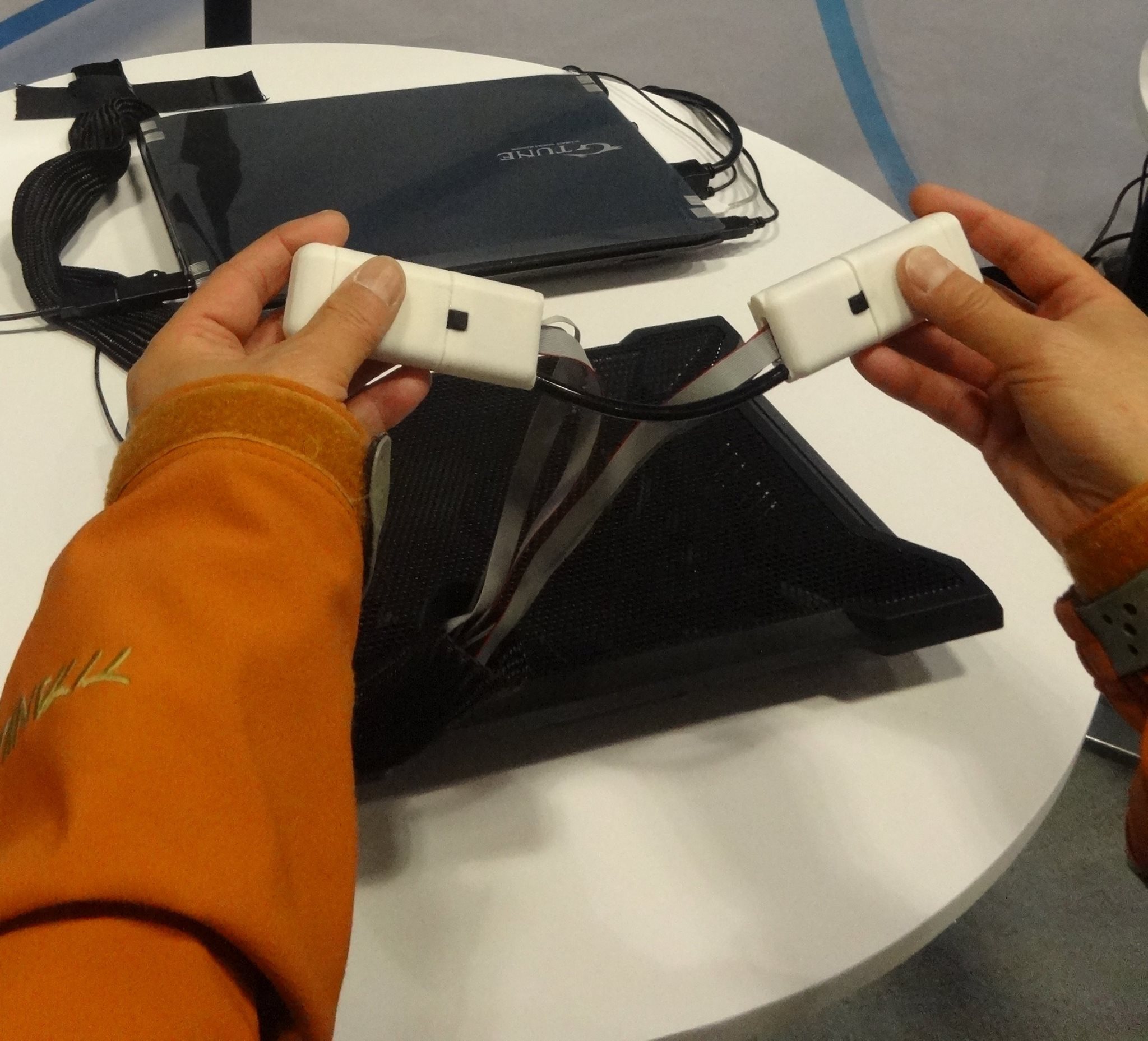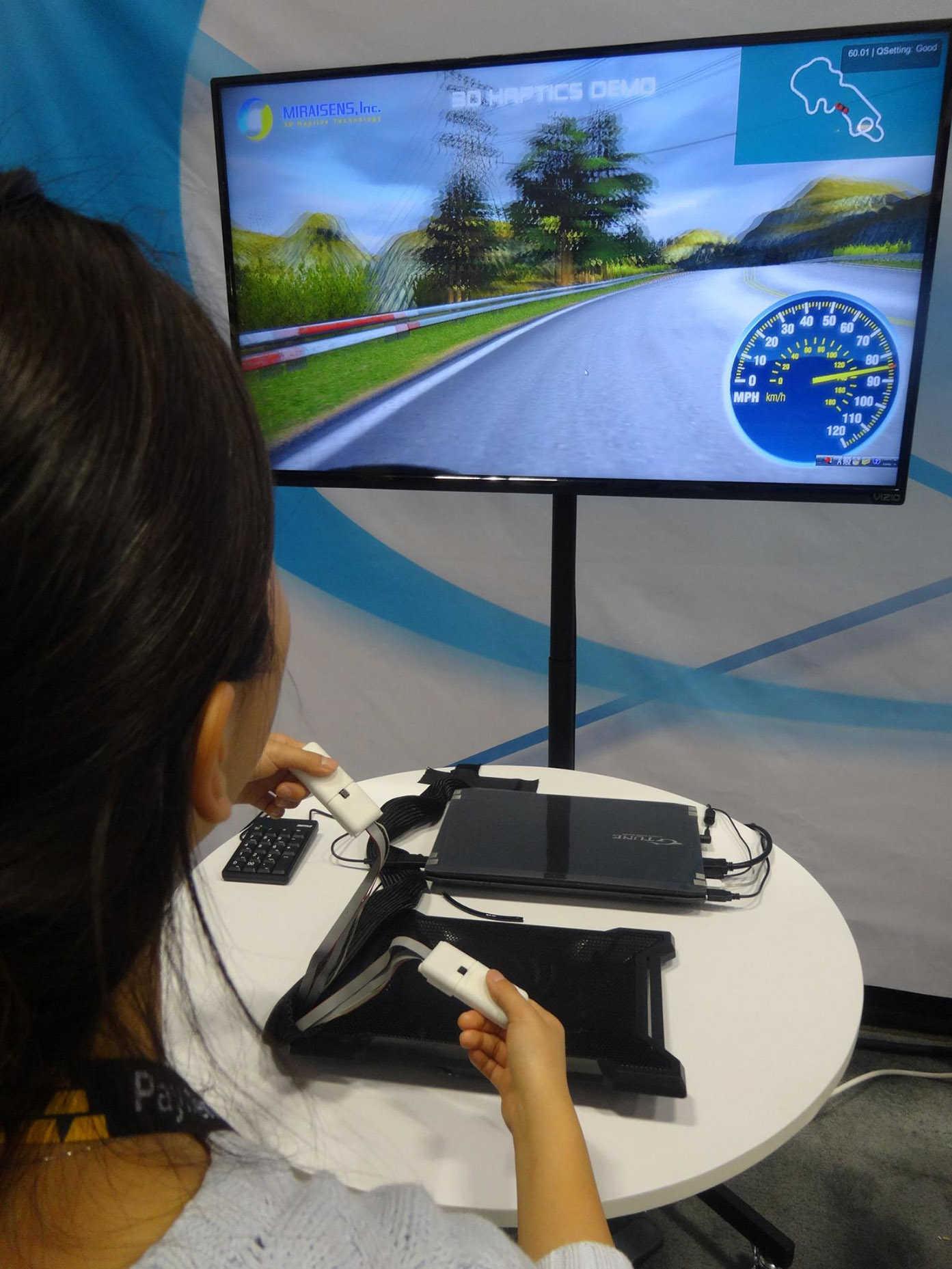 4D Driving Bar can have all sorts of application to enhance the gaming experience just like Car Race, Motor Bike and even Flight Simulator.
Please feel free to contact us form below.
Later, we will contact you from the person in charge.